Ravi Mani Creditor Association
The posting of this page is protected by the First Amendment of the Constitution
and contains Public Information available at the Washington DC Court House

These publicly available documents are now more public for the protection of the public.
Ravi may claim that this information is false, but you can see them yourself at the Court House.
---
3 Warrants for Ravi Mani's Arrest: 1999, 2000, 2001
On Eight (8) Counts of Willful Failure to Pay Earned Wages
Ravi eluded these warrants for 3 years, from 1999 - 2002


Chief of
Police Charles
Ramsey

In Collection Status with Dun & Bradstreet


with

worst possible credit rating (5 = Highest Risk)
CCC Dun & Bradstreet Number: 17-532-6552

Mayor Williams

"Conduct by the concern, or any of its principals, indicating a lack of business integrity.
Such conduct may be demonstrated by information related to a criminal indictment or guilty plea, a criminal conviction, or a judgment or settlement in a civil case. "
SBA Hotline for 8(a) Program

Ravi was terminated from the program

"The Bureau opened its file in February 1994. Mr. Ravi Mani is listed in our files as the Owner of the company. Based on our standards, this company has an unsatisfactory business performance record with the Bureau....given when a pattern in the company's customer complaints causes us concern..."

Numerous counts of Perjury
This page contains information for your convenience and protection, courtesy of the members of the Ravi Mani Creditor Association (RMCA). The purpose of this organization is to assist those who are awaiting payment, or have been the victims of con artistry. This includes funds stolen from consultants and employees, in a white collar fashion, but theft, nevertheless.
Former employees and contractors may choose to remain anonymous. Ravi has been known to commit Perjury (making a material false statement under oath knowing the statement is false) and False Accusations (making a material statement believed to be false to a public servant in connection with an official proceeding), for example making a false police report solely to get someone else in trouble. This is a Class Two (2) Misdemeanor, punishable by up to four months in jail and a $750 fine.
RMCA will assist in the return of what is owed. More importantly, RMCA seeks to prevent similar situations through information and education. This site would be unnecessary if all those who worked for Ravi Mani were paid as promised, or if a reasonable effort was made to do so. This and similar sites will remain until this goal is achieved. Ravi could assume that these computer related contractors would never find out about each other, until the internet changed that.
"An Ounce of Prevention is Worth a Pound of Cure" - this site should have a preventive effect, to avert abuse before it arises.

---
Unpaid Taxes, Instructor, Employee, Vendor Payments
13 Judgments
Ravi says "Sue Me!"
Knowing most people will not go to Small Claims Court, pay $10 parking, and wait in line
But the Internet has changed all that
Note: For privacy, and the protection of the innocent, approximate proxy photos may be used
Creditor
Date
Amount
Details
Documentation
Status
Mayor Williams
District of Columbia

1998-08-19
$13,114
DC Tax Lien
Dion Whitley 202-727-0400
Recorder of Deed
Office of Tax & Revenue
202-727-4829
941 N. Capitol Street
Docket No.: DC-98-02448
http://CountyRecords.landata.com/WashDC
unpaid
Allan Rosenzweig

1999
$1500
Failure to Pay Earned Wages
Warrant for Ravi's arrest
D-480-99 16-Feb-1999
Judge Ronald Goodbread

Allan Rosenzweig

and
Douglas E. Portee

2000
$2,127.44

$1,250.00

Failure to Pay Earned Wages

Small Claims Judgment: DC 2842 00

Warrant for Ravi's arrest
D-3016-00 29-Aug-2000
Judge Richard Ringell imposes $500 bond
LJPokroy

2001
$1370
Failure to Pay Earned Wages
Warrant for Ravi's arrest
D-1670-01 20-Jun-2001
Judge Michael L. Rankin imposes $5000 bond
LJPokroy

2000
$5000
Ravi's failure to pay employer and employee portions of pension
Document with Department of Labor
unpaid
CPA pursuing
DC Department of Consumer and Regulatory Affairs


1999
$2300
Failure to pay Corporation fees
See Letter from Superintendent
Revocation of Corporation Status

2002
paid
Rent-A-Computer

RACLink.com
1995-01-30
$3,057
DC small Claims Court, Judgment

4853 Cordell Avenue, Suite 200 Bethesda, MD 20814
Washington D.C. : (202)-628-3639

Docket No.: 19581-94

Judgment
B&B Duplicators

1994-09-13
$279
DC Small Claims Court, Judgment

B&B Printing
521 Research Road
Richmond, Virginia 23236

Phone: 804-794-8273
Toll Free: 888-BB-4-Color (888-224-2656)
Fax: 804-379-4961
Web Site: www.bbprintnet.com
General e-mail: generalmail@bbprintnet.com

Docket No.: 15665-94


Judgment
Barbara Alston

1999-05-07
$470
Small Claims Court, Suit settled 07-09-1999
DOCKET NO.: 99-V4386

05-07-1999

Judgment
Craig Neal Grimm

04-12-1999
$3,600
District of Columbia Small Claims Court
Case No. 99V5574
D Date: 05-18-1999
Atty: 2099727733B
Judgment suit
David & Arlene Beckerman

01/06/1999
$900
Small Claims Court, Suit - Judgment entered
Case No.: 99-V84
DC Small Claims Court: 99SC-000084
Docket: 99-0114DS
Judgment
lien forced payment
William F. McMullen

04-07-1998
$4,800
District of Columbia Small Claims Court
Case No: 98V6958
Attorney: 1456603030E

JUDGMENT ENTERED: 05-28-1998

Judgment
ABT Rents, Inc

07/30/1997
$325
Maryland, Montgomery County, Suit pending

ABT Rents Inc


16021 Industrial Dr 10, Gaithersburg, MD 20877 Phone: ~(301) 840-0809
Docket No.: 002138197
Judgment
Pensare Design Group Ltd.
Saggio.com
Mary Ellen Vehlow

1996

$1000
Graphic design work. Web site

Attorney: Hesser Law firm 202-393-8100

DC Small Claims Court: 96SC-022008
Docket: 961114

Judgment
Simon Nay

5/8/96
5/9/96
5/10/96
$700
Computer training, Macintosh for TRW
Dun & Bradstreet Collection
Status Number: 17-532-6552

Collection Agencies
Frank Mc Laughlin

1996
$225
Computer training - PageMaker
Invoice 1996
"Ravi is the only one in ten years of computer training that did not pay me."
Collection Agencies
Gabriel Anwar

1995
$300
Computer training\
Invoice 1995
Collection Agencies
Becky Roseboro

1995
$300
Computer training
Invoice 1994
Unpaid
Advantage L.P.

1995
$567.50
Services
Attorney: Henry Bobotek Law firm 410-461-8200
DC Small Claims Court: 95SC-021889
Docket: d95-0922

Judgment
Adelphi Terrace Condominium

03/2000
$2,726
ZALCO Realty, Inc.
8701 Georgia Avenue
Silver Spring,

Maryland

20910-3713
phone: 301-495-6600
fax: 301-495-4160
Prince Georges County District Court
Case 3609298
Small Claims court
Judgment
1825 K Street Parking

03/1999
$377
1825 K Street NW Parking
Map
Coll Acct/Closed
Collection Agencies
5/24/1994
$950

MCGRAW HILL PUBLISHING

Filing Number 186894
District of Columbia Small Claims Court
Judgment
TOTAL
These include only those who have taken the time and trouble to stand up and report his abuses. It is expensive in terms of lost work hours and legal fees to take Ravi Mani to court. He knows that. There are many others who could only afford to write it off and never work for him again.
Ravi has been driven out of DC
More and more, Ravi was unable to hire people. Word got around. Ravi has SOLD the Computer Consultants Corporation name to Jonathan Rutenberg and has started a new competing company, under a new name.
Method of Operation
Ravi Mani has high turnover of employees and contractors. He calls and asks people to do work for him or his company for computer training or consulting. He will give the usual smiles and handshakes, but rarely a written agreement. Then when the work is done, he refuses to pay, claiming all sorts of made-up quality issues. It is highly advised NOT to do any business with Mr. Mani. If it is necessary to do so, it is advised to get payment UP FRONT. Or simply say "no thank you" to his offer to work, and work for someone who will pay.
Ravi's Court Date: 2002-April-15

Robert Rigsby, Corporate Counsel
Office of the Corporation Counsel (OCC)
Conducts all law business for the District and handles all suits made by and against the government including state, local, and county matters.
441 4th Street, NW, Suite 1060N, Washington, DC 20001 (Map)

If you have relevant information or evidence please contact webmaster@ravimani.us or call the Office of the Corporation Counsel directly, at (202) 727-3400

Ravi Mani Creditor Association

Turning the light on

---

As seen on RapSheets.com

Less than 10% of people who are owed money ever go to Small Claims Court. It is a lot of time and trouble. There is no assurance you will get your money, even if a judgment is entered in your favor. But if you are owed money it will help yourself, and others, to establish a legal record of it.
---
"False accusations are a danger to our justice system
as attempts to make it an accomplice to criminal activity."
The Honorable Judge Thomas Mascola
---
<!you may wish to call the District of Columbia police, and they will fulfill the Warrants and bring those charged into custody and lock up for arraignment.p> 24 hour Credit Information Hotline:
Ravi Mani Report Hotline: 888-962-9100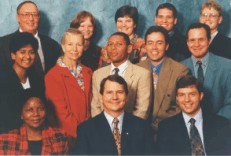 Ravi Mani Creditor Association
"There is strength in numbers"
As Franklin D. Roosevelt said on December 8, 1941:
"We will not only defend ourselves to the uttermost, but will make it very certain that this form of treachery shall never again endanger us."

---
In accordance with the principles of the Web Site Justice web ring, as this site may involve your name or organization, we respect that, and offer you the opportunity to add, change, or delete information as you feel appropriate. We suggest that you send evidence or corroboratory testimony be given for changes or deletions. We will forward them to the web site owner who must comply to be a WSJ authorized site. You are entitled to a link on the site, and can add as much as you wish by writing to: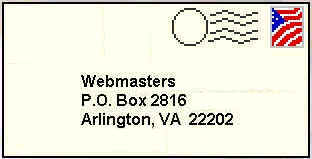 Mirror Site 7/10
Site changes hosting server periodically
Note: For privacy, and the protection of the innocent, approximate proxy photos may be used

Email: webmaster@ravimani.com